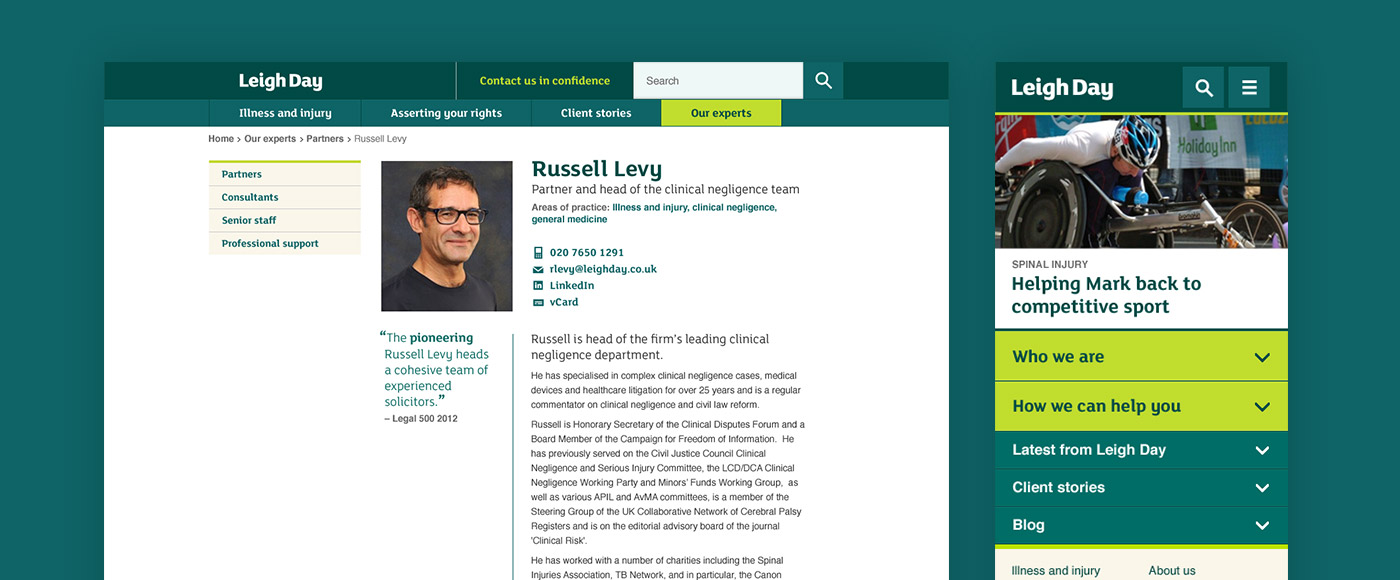 Leigh Day is a law firm with a difference, representing only claimants. They specialise in personal injury, clinical negligence and human rights cases and as a result work with clients who could potentially be going through quite troubling times.
In collaboration with John Spencer we set about creating a determined, but positive and compassionate identity that represents their ethos.
Central to that identity is the brand narrative, a short manifesto presented front and centre on their business cards. The paragraph and is intended to act as a statement of intent and short introduction to the firm.
My role on the project started from the concept stage, building on the research done by others and brand narrative written in collaboration with the client.
This included typeface research and defining the colour palette, contributing ideas and initial designs for the logo, a full suite of responsive website templates, brand guidelines and creation of print-ready artwork for stationery.